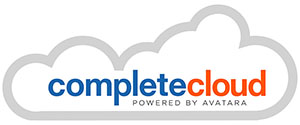 We're here for your IT needs so you can be there for your customers
One solution for all your IT needs
Hardware
Businesses often wait until the very last minute to upgrade and replace equipment. This has far-reaching negative impacts on efficiency and profit. We make sure you have the newest and best hardware available.
Security is important and new equipment is always safer, CompleteCloud keeps you safe with the newest technology.
Upgrading technology can be expensive. Our platform keeps capital expense down by including all hardware services as part of the package.
Old equipment just doesn't preform as well. With CompleteCloud you'll always have the most efficient systems keeping your team fast and letting you worry about customers and not upgrades.
With equipment monitoring your systems will be checked frequently and kept in peak condition.
Growth is part of a successful business and as your business expands CompleteCloud easily scales with it. Add more equipment at the same per user per month price you already pay.
Disaster Recovery
A disaster can ruin months or even years worth of work if there is no backup in place. Without an adequate disaster recovery plan your business will flounder.
Your systems, data, applications, and all vital equipment is housed in a data center allowing everyone to work remotely should disaster strike.
CompleteCloud includes a full backup and recovery system as part of the package included in the monthly price.
24/7 team to handle whatever comes up and get you working ASAP
There are no replacement costs for equipment to deal with when you get your hardware through the CompleteCloud package.
Security
With top tier security features the CompleteCloud security platform hasn't had a breach in all 15 years of business.
CompleteCloud is compliant with all NIST SP 800-171, HIPAA, and DFARS compliance standards.
CompleteCloud uses active monitoring to spot when something isn't right and inform you right away.
Security features include:
Private Cloud Security
DNS Filtering
Security Operations
Employee Training
Multi-Factor Security
Compliance Reporting
Encrypted Email
Cyber Security
24/7 Support
Industry leading U.S. based support, ready when you need help.
CompleteCloud provides a virtual and on-site team to make sure your tactical issues are being solved.
CompleteCloud includes 24/7 and everyone is right here in the U.S.
Customer support is available for every employee at the office, on the road or at home.
CompleteCloud users can reach out anytime via phone, email or our website.
Worried about a long hold? Don't worry. Only 1% of clients call each day. 90% of cases are solved within 15 minutes by Tier 1 Support. 85% of calls are answered in under 1 minute.
Mobility
Take your business anywhere with CompleteCloud.
CompleteCloud gives users the capability to access network data from remote locations or the office, anywhere there is an internet connection.
Our CompleteCloud is protected by the most secure private cloud environment in the country.
Whether it's a privacy concern or a complete fire-wall you need, we'll keep your data safe and secure at all times even when you work remotely.
Our consultants are experts with State and Federal privacy policies as well.
It's our commitment to comply with these policies and provide total care for our solutions.
CAD users can work remotely without any performance degradation.
Interested in Learning more about CompleteCloud?