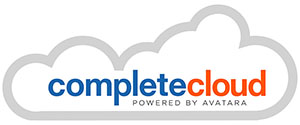 We're here for your IT needs so you can be there for your customers
One solution for all your IT needs
Interested in Learning more about CompleteCloud?
Information technology can be daunting for businesses who work hard to put their customers and clients first. Companies can become bogged down with IT concerns such as cloud networking, buying new hardware, updating software, ensuring internet connectivity and backup, improving security, and hiring help desk support.
TEK Electronics offers Complete Cloud to address all your IT needs at one fixed rate that never changes. It makes IT affordable and can immediately reduce your capital expense, regardless of the size and scale of your business in the Delaware Valley. With this complete solution platform, you no longer have to pay for so many resources to keep your technology updated and secure. That leaves more time for your team to focus on what they do best: ensuring customer and client satisfaction.
Interested in Learning more about CompleteCloud?